Small Animal Show
Sponsored by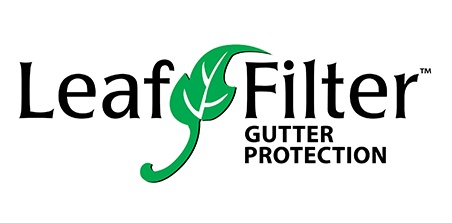 Contact:
Brandi Little
Email: littleperformancetraining@gmail.com
Text: 385-535-2021
*NEW* No Entry fees for each category:
Open is
FREE
for each animal
Youth is
FREE
for each animal
Registration:
Opens July 15th, 2023
Closes July 28th, 2023 at Midnight
Check in
(at the Small Animals tent):
Thursday August 3rd, 2023 - 9:00 am to 2:00 pm
Check out:
Saturday August 5th from 6:00 pm to 8:00 pm
If needed, some animals can be taken on Sunday morning. Any animals left after clean up on Sunday at 11:00 am become property of the Utah County Fair.
JUDGING, PREMIUMS & TROPHIES:
Our animal judging is done by local and national certified ARBA, Chicken, and Pigeon Association Judges that we randomly choose from the judge listings every year. We allow the judges to place winning animals in any form they would like and place awards and trophies only to those they choose. (
Judging will be Thursday August 3rd, no exhibitors or spectators will be allowed in the area during judging
). All animals will be judged in a group setting: Rabbits, Pigeons, Chickens, Roosters. Premiums will be awarded for 1st, 2nd & 3rd places. Trophies will be given for Grand Champion, Reserve Champion, and Best of Show.
GENERAL RULES:
Exhibitors will be responsible to care for the needs of their animal daily: food and water and bedding if needed (or make arrangements with the supervisor). Cages are to be kept clean. Each exhibitor will need to bring their own cages.
Show management is not responsible for any damage, accident or death of any animal while it is at the show. Sick animals will not be accepted. The supervisor, or their assistant, will be the judge as to what constitutes a sick animal.
Any healthy animals taken before the check-out time will forfeit any prize money, trophy or award that might have been given.
No healthy animals are to be removed from the exhibit without the permission of the supervisor. All animals on exhibit will be inspected daily by a competent person.
Utah County Fair Small Animal Exhibit Rules:
1.
No sick animals will be permitted onto fairgrounds. All animals will be examined before being assigned a pen. Animals will be dismissed if any of the following symptoms are displayed:
• Runny Nose
• Coughing
• Lethargic
• Overall poor appearance
2.
All entries are due July 28th, 2023 by midnight. NO LATE or day of entries.
NO EXCEPTIONS.
3.
Owners must check on their animals at least twice a day.
4.
Owners must provide their own feed for their animals.
5.
Participants must provide their contact information to the Small Animal Coordinator. If a participants animal gets stressed, sick, or has any complications, participants will be contacted and will be asked to remove their animal from the grounds immediately.
6.
During judging there are no people allowed in the animal housing area.
7.
Contact Brandi Little via text at 385-535-2021 with any questions or concerns.
Awards for Small Animals:
Trophies for grand champ and reserve champ for poultry, cavy, and rabbits for open and youth.
Ribbons for 1st, 2nd, and 3rd places for open and youth.
Medals for all youth.
Big rosettes for honorable mention, one for each category.